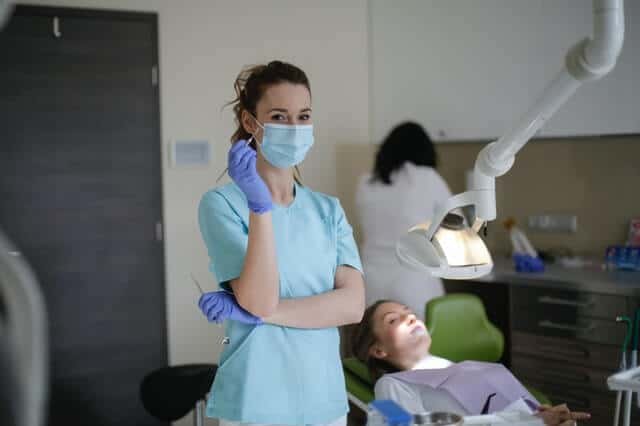 If you work on your feet all day, wouldn't you want the best shoes to support you? Some professionals, like nurses, have to be on their feet for long periods of time, and their shoes must be up to the task.
Comfort is crucial, but it isn't the only thing you should expect from your shoes. In this guide, I'll recommend six of the best shoes for nurses and include all of their benefits to ensure that you make the right decision for you!
Comfort, style, safety, and value are all things to consider when purchasing the best shoes for nurses. If there's a better shoe that fits, why not wear it?
BUDGET FRIENDLY
Crocs Women's Neria Pro Work Shoes
The synthetic Sole Provides Support

Light But Stable Design

Slip-Resistance For Safety

Contoured Footbeds For Comfort
PREMIUM CHOICE
Alegria Duette Womens Professional Shoe
Hand-Stitched

Adjustable Hook-And-Loop

Stain And Slip-Resistant

Unique Design For Style
GREAT VALUE
Dansko Women's XP 2.0 Waterproof Shoe
Made of 100% leather

Polyurethane sole for support

Wipe-clean leather surface

Shock absorption benefits joints
Alegria Duette Womens Professional Shoe
This Alegria Duette from Alegria is the perfect addition to your shoe collection if you're looking for the best nursing shoes. Alegria makes it easy to choose them with every quality you need in every shoe.
There's nothing more uncomfortable than an ill-fitting shoe. Too tight and your feet will ache, but too big and you won't get the support you need. These hand-stitched shoes are unique and comfortable with an adjustable strap for the perfect fit every time.
You'll never have to worry about these shoes on the job – they're built to last. These shoes are also made with leather uppers and a leather lining for the ultimate comfort throughout your day.
Not only are these shoes comfortable and one-of-a-kind, but the surface is also stain-resistant, making a quick clean an easy task. Alegria offers a broad span of choices when it comes to color as well, adding a little more fun and variety to your workday.
The Best Features Include:
Hand-Stitched

Adjustable Hook-And-Loop

Stain And Slip-Resistant

Unique Design For Style
Our Verdict
These comfortable, safe, and stylish Alegria Duette would be perfect for some nursing professionals. If you're looking for the best nursing shoe for you, this just might be it.
The 1" heel will carry you throughout your day with no problems, adding personality and comfort to your attire.
Dansko Women's XP 2.0 Waterproof Shoe
The Dansko Women's Professional XP 2.0 Clog is one of the best shoes for nurses you can find. As part of their Stapled Collection, this shoe features a padded instep for your comfort while walking during your shift.
Also included in the design is a rocker bottom that provides shock absorption throughout the day, taking the pressure off your joints.
With a wide heel for stability and uppers made of 100% leather, this clog is perfect for any nursing professional looking for a new pair of shoes.
They include wiggle room for your toes with comfort in mind, and with an easy-to-clean surface, these clogs will get you through any workday you have in store.
As an added benefit, these clogs come in a variety of styles and colors, leaving it up to you to design your perfect shoe!
The Best Features Include:
Made of 100% leather

Polyurethane sole for support

Wipe-clean leather surface

Shock absorption benefits joints
Our Verdict
This Professional XP 2.0 Clog from Dansko was designed for women to withstand a hefty workday while making comfort a priority.
These clogs have comfort, safety, and style in mind, making these an excellent value for any healthcare professional.
These shoes will slide on and off your feet with ease, leaving you feeling successful and ready to take on whatever the day throws at you.
Crocs Women's Neria Pro Work Shoes
This Women's Neria Pro Clog Slip Resistant Work Shoes from CROC is a great shoe choice for anyone in the nursing field. CROC provides a full and fun variety of styles, guaranteeing that there is something for everyone here.
This shoe was designed with working healthcare professionals in mind, with a synthetic sole built in for support. The footbeds are contoured for comfort throughout the day, while the enclosed toe design provides safety against spills.
These clogs are light and supportive, making them an excellent choice for nurses. The bottom has a slip-resistant surface as well, giving peace of mind to anyone wearing them for long periods.
To clean, you simply rinse with soap and water and allow the shoes to air dry. This versatile shoe can support you through every shift with ease.
The Best Features Include:
The synthetic Sole Provides Support

Light But Stable Design

Slip-Resistance For Safety

Contoured Footbeds For Comfort
Our Verdict
The Crocs Women's Neria Pro Ii Clog | Slip Resistant Work Shoes is one of the best shoes for nurses – that is, if you value comfort and safety in your work attire.
When you're on the job, you don't want to be concerned about something like your shoes; you need to be focused.
Simple and effective, these clogs will carry you through the day or night without worry, allowing you to focus on the matters at hand.
Alegria Keli Professional Plaid to Meet You
Another choice from Alegria is their Women's Keli Professional Shoe – this shoe is one of the best shoes for nurses currently available. These slip-on shoes are comfortable and easy to wear, featuring a leather insole and uppers.
The sole is also slip-resistant for your safety on the job. A unique quality of this shoe is its removable and replaceable footbed. The footbed is made of a few different materials, including cork and memory foam, in order to conform to your foot shape.
This replaceable insole also extends the life and comfort of your shoes. The comfortable leather lining is durable as well, meaning these shoes will support you for a long time.
The outside is stain and spill-resistant, like many of the best nursing shoes – simply wipe off the mess and keep going. Easy to clean and comfortable, I love recommending this Keli Professional shoe for nurses.
The rocking bottom also gives cushioning for shock absorption, decreasing fatigue on the job.
The Best Features Include:
Leather Lining For Comfort

Water And Stain Repellent

Shock Absorption For Joints

Replaceable Footbed
Our Verdict
If you're looking for a comfortable, durable, and dependable work shoe, Alegria's shoe will be able to provide you with that. After choosing your style, slip these shoes on, and be ready for any shift that comes your way.
Hawkwell Women's Slip Resistant Nursing Shoe
Hawkwell Women's Slip-On Nursing Shoe for Women is the last shoe on our list, but it certainly isn't the least. This incredible shoe is built for any job, with a lining made of 100% leather and a non-slip rubber sole for your protection.
The molded footbed inside gives fantastic arch support, keeping you comfortable all day. This shoe is also designed with antimicrobial technology to prevent smell and bacteria from gathering anywhere, eliminating the need for breathable fabric.
This shoe features an enclosed and reinforced toe box to protect your foot from falls and spills while you work. If you do have a spill, you can clean this shoe in just a few seconds.
This slip-on work shoe also comes with Anti-Fatigue shock absorption, making it the superior shoe for joint health. The non-slip sole will keep you on your feet all day in ultimate comfort and confidence, no matter how tough the job can get.
The Best Features Include:
Antimicrobial Properties For The Smell

Flexible Sides For Ease

Superior Shock Absorption

Rubber Sole For Safety
Our Verdict
The Hawkwell Women's Slip-On shoe is perfect for any woman searching for a shoe they can depend on.
The non-slip grip will keep you upright always while the shock absorption and contoured design will keep you comfortable and happy, even during the longest of days.
Skechers Women's Health Care Professional Shoe
The Skechers Professional Shoe is an excellent choice for anyone needing support during a long day of work. These shoes were designed for healthcare professionals and those who work in foodservice, knowing the support and durability that was necessary.
These are the only textile shoes on this list, and for a good reason. The material is treated for stain and water-repelling qualities, putting it above the rest in terms of quality and safety.
Other sneakers might soak in spills, making them uncomfortable and unsafe for wearing at work. The air-cooled memory foam in the bottom of the shoe provides relief and comfort throughout the day while the contoured insole supports your arches.
Keeping safety in mind as well, these shoes feature a slip-resistant outsole for peace of mind while on the job. Available in a variety of wide and regular sizes, you can be sure that you can get the perfect fit with every purchase.
The Best Features Include:
Made Of 100% Textile

Breathable Fabric For Comfort

Cushioned Arch Support

Air-cooled Memory Foam
Our Verdict
If you're searching for the best shoes for nurses, this could be a perfect choice. This shoe was designed to withstand long, strict hours of work while keeping you safe and comfortable.
Your feet will thank you when you let them breathe through these Skechers.
The Best Shoes for Nurses Buyer's Guide
There are many things for you to consider when choosing the best shoes for nurses. As we've discussed in the reviews above, there are many different features of your work shoes that should be important.
This buying guide will help you outline what is most important to you in your work shoes and allow you to make the smartest purchase possible! Not every shoe is perfect for every person, but this guide will help you find a shoe that is perfect for you.
I'll discuss the importance of comfort, safety, material, shoe type, and more while also answering some of the most frequently asked questions by nurses looking to buy the best shoes for work.
Comfort
We're starting with comfort because it is one of the more essential qualities that you're looking for in a shoe. If you spend long hours every day on your feet, you wouldn't want a shoe that didn't feel good to wear.
Nurses especially do a great deal of walking, so support is necessary if you don't want your feet to hurt during your shift. If your shoes are comfortable and supportive, then you'll be much better off, and it will be easier to focus while on the job.
There are many features in shoes that will provide you with comfort. Some have breathable fabric, keeping your feet fresh during the day, while others have memory foam padding to conform to your feet's needs.
Other shoes have rocking bottoms to keep the strain off your joints during the day. Either way, if the shoe you're looking for doesn't feel good on your foot, it won't do you any good at all, so it's important to look for the features that will help you be more comfortable while at work.
Safety
Another critical feature to keep in mind when working in the healthcare field is safety. Non-slip soles are a must when working in a fast-paced environment, especially in one where there could be debris or liquids on the floor, like a hospital or clinic. A non-slip sole will keep you on your feet no matter where you are or what you step in on the job.
Many shoes that are designed for the healthcare and foodservice fields require non-slip shoes for your safety, so when shopping for your work shoes, you should look for confirmation that your shoes are going to keep you on your toes and ready for anything.
Related to safety is also cleanliness – the majority of shoes on our list are made of leather and claim an easy-to-clean surface, which is important if you're a nurse.
If it's vital that you can clean your shoes quickly and get back to work, perhaps you should look for shoes made of that kind of material. There are also some nurses' shoes that offer antimicrobial treatments and keep your shoes from accumulating germs and smells.
Material
As I mentioned before, some materials are very easy to clean, and that may attract you to a certain kind of shoe. That being said, there are many materials that these nurses' shoes are made of, and each of them has its own benefit.
The leather, as I said, is effortless to clean, and it provides some support and protection for your feet as well. Other shoes, like sneakers, are made of textile.
These can be great and breathable, as well as supportive and versatile, but you should look for spill-proof materials if you're using these shoes on the job. You wouldn't want to be at work and soak through your shoes, so keep spills in mind while you shop.
Another material that would be good to look for is anything that claims to be able to stretch or memory foam that conforms to your foot shape. If your shoes have flexibility, it will be easier to get them on and off quickly in case that is necessary.
Memory foam increases comfort and support in your shoe, so there's no reason not to love it.
Type
One thing I haven't talked about yet is the difference in shoe type. It may seem obvious that different types of shoes have various benefits, but what are those benefits? Slip-on shoes are really popular with nurses because of how easy it is to get in and out of them.
Sometimes you might have to change your shoes quickly, and you don't want to worry about untying your laces. Speaking of laces, sneakers often have great non-slip soles and cushioned designs, but you have to keep in mind that they do have laces.
With that, you could trip, or they could come undone and distract you, which may not be what you want. This is why many nurses choose to go with a slip-on or a clog style shoe.
Clogs are increasingly popular and very comfortable in the workplace because of their rocker bottoms and clean look. No matter which type you choose, it's important to know what you're signing up for, so think about what is most important to you and make your decision based on that.
Questions Commonly Asked by Nurses
Below are some of the most commonly asked questions by people shopping for the best nurses' shoes for work. The lists included in these questions are in no particular order. These answers are based on both research and personal recommendations from nurses.
What are the most comfortable shoes for nurses?
There is, unfortunately, no straight answer to this question because every nurse and every need is different. We've compiled a list of some of the best shoes for nurses, but we can't narrow it down any further because of everyone's unique needs.
The most comfortable shoes for nurses are on this list, but finding the right one requires more information on you.
What shoes do nurses recommend?
Many nurses recommend shoes that are slip-on in style, as they enjoy the ease of getting in and out quickly. With slip-on as well, there's no need to worry about laces or spills or anything like that.
Peace of mind is important to healthcare workers, and those are some qualities that nurses like.
Not everyone prefers this style, however, and there are plenty of options for you if you don't either. If you're looking for a list of specific brands and styles, scroll up!
What are the most comfortable shoes for standing all day?
Shoes that are made for you to stand in all day should have good arch support and a supportive insole in order for your feet not to get tired.
If you do a lot of walking, you could also look for shock absorption qualities that will help you stay comfortable and upright for longer, while releasing some of the tension on your joints as well.
When you are looking for the right shoes, you want to be sure that you are going to find something that gives you the best quality for your money.
Is it important that I buy "nursing shoes" specifically?
The reason many shoes are marketed as nursing shoes is that they hold many qualities that someone would need if they were a nurse. That being said, not all shoes that claim to be perfect for nurses are.
If you use this article and guide to figure out what qualities you need in your shoes, you won't need them to be labeled as nurses' shoes.
For example, a non-slip sole, padded insole for comfort, and an easy-clean surface are all qualities you'd find in a nursing shoe.
What would you recommend for people with heel pain?
For people dealing with heel pain, you should look for shoes that have arch support as well, because that will help with the prevention of heel spurs. Another thing that you can do is buy insoles for your shoes, specific to your needs.
Many shoe companies will also mention in their descriptions if they have styles for heel pain so that you can look for that as well. In addition, you can add support to shoes as needed to alleviate any further pain.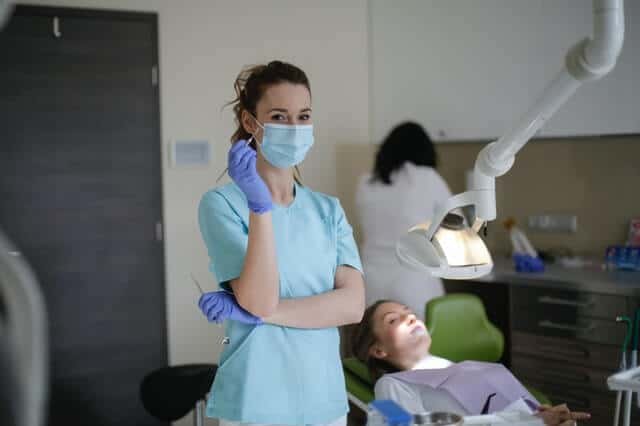 What are the best nurses' shoes for wide feet?
Compiled below is a list of the Top 10 Nurses Shoes for wide feet. You'll see that they all have qualities to accommodate everyone. Another thing to look for is in sizing – many companies offer wide selections when choosing your size.
All of these shoes were personally recommended by people in the nursing field with wide feet.
Dansko Women's XP 2.0 Clog
Klogs Footwear Women's Naples Leather Closed-Back Nursing Clog
Klogs USA Mission
Alegria Women's Debra Slip-On
Crocs Women's Neria Pro II Embellished Clog
Crocs Women's Mercy Work Clog
Crocs Unisex Bistro Work Clog
Skechers Women's D'Lites Memory Foam Lace-up Sneaker
Skechers Women's Ghenter Bronaugh Work Shoe
New Balance Women's FuelCore Nergize V1 Sneaker
What are the best men's nurses' shoes?
Below is a list of shoes recommended by male nurses. Some of these shoes do say that they are unisex, as do some on the list above, but male nurses supported them, so they are included in the Top 10.
Merrell Men's Encore Gust Slip-On Shoe
Dickie's Men's Athletic Slip-Resistant Work Shoe
Dawg's Men's Premium Working Shoe
Rubber Loafers for Men – Slip-On Shoe
Dansko Men's Professional Clog
Keen Utility Men's PTC Slip-On Shoes
Dankso Men's Wayne Slip-On
Dankso Men's XP 2.0 Work Clog
Crocs Men's and Women's On the Clock Work Shoe
Skechers for Work Men's Balder Clog
What's different about nurses' shoes?
Shoes that claim to be nurses' shoes are only different because they were designed with a specific clientele in mind. Like we've discussed, there are qualities that healthcare workers need in their shoes that other people may not need on a daily basis.
For other career-oriented people, there are things they need from their shoes that a nurse might not. The difference is in the design, and that's why it is so important that you know what you're looking for.
Why is shoe choice so important for nurses?
Nurses have a very important and fast-paced job, which is no secret. Their work environment is often stressful and busy, and they shouldn't have to worry about anything except for the task at hand.
If a nurse has to worry about their shoes coming untied or slipping and falling while on the job, they won't be as focused or happy while working.
The job of the nurses' shoes is to provide them with peace of mind and the ability to focus on everything as it comes to them.
How do I look for the perfect nursing shoes?
If you use this guide, you should be able to outline what you would need in your perfect shoe. What qualities do you want and not want, what's important to you and what isn't, and then look at our recommendations and see which one might fit you!
If you use our buyer's guide and then compare it to our list, you might find your perfect shoe. If not, you're fully prepared with all of the information you need to make the best decision for yourself.
Are all nurses' shoes the same?
Simply put, no – every shoe is designed a little differently, and each one has different benefits. Many shoes share similar qualities,
but the people creating shoes for those in healthcare and foodservice are continually coming up with new ways to keep you safe and comfortable in your shoes.
The lists we're providing you with are some of the highest-rated nursing shoes available, but it is certainly not all of them.
If you haven't found your perfect work shoe yet, keep looking! With the information you have, you'll be able to find the ideal addition to your closet.
Conclusion
I would consider a purchase off of this list a very smart choice if you're looking for the best shoes for nurses. Any of these will support you throughout the workday with ease.
This guide offers you a variety of styles and materials as well, guaranteeing that you'll be able to find the perfect one for you.
It's important that you keep safety and durability as a priority when you work in the healthcare field, and any shoe on this list can give you peace of mind. When it comes to your shoes, you want a pair that will last.